Stark's Custom Building System™
Stark's Custom Building System™ means:
Straight masonry joints
Reinforced mortar with hot dipped galvanized steel for longer life and more strength. ONLY STARK
Mortar keyed between foundation and brick to create watertight, airtight, dust and insect-proof installation. ONLY STARK
Only the highest quality glass block: STARK GLASS BLOCK
Unique masonry formula makes joints virtually indestructible. ONLY STARK
Recessed installation for a more attractive appearance. ONLY STARK
We always remove the old wash and install a new waterproof sill. ONLY STARK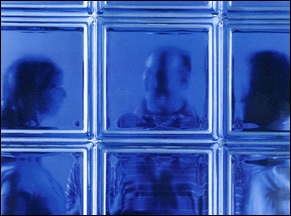 You Should Have Freedom of Choice
Stark Glass Block offers more choices.
Glass Block: A huge selection of styles and colors from glass block manufacturers around the world.
Mortar Colors: White, Tan, Brown and Gray with custom colors also available.
Vents: Numerous styles and colors. Egress windows are also available.
You Should Have the Best
The best installation. The best service. The best products. Your best choice is Stark Glass Block, because quality always makes a difference.
You Should Not Have to Worry
Faulty installation and sub-standard materials will cost you plenty. More than 20,000 happy customers will tell you that your safest choice is Stark Glass Block, because we do glass block the way it should be.